Slip Sheets produced by Eltete TPM
Eltete TPM produces high quality slip sheets sheet made of laminated kraftliner
Slip Sheets Reduce Cost of Transport
Eltete's slip sheet is a thin sheet made of laminated kraftliner, and is manufactured to match the same measurements of a typical wooden pallet (1200x800mm or 1200x1000mm) with two channelings of 75mm width specified for ease of handling and manipulation. Slip Sheets are an easy alternative to wooden pallets, and save on the costs for weight, space and transportation. Slip Sheets are handled by a special piece of equipment called the Push-Pull attachment.
We offer different types of slip sheets
Eltete TPM manufactures slip sheets of the highest quality. Eltete slip sheets are made of multi-laminated kraftliner boards with a wide selection of thicknesses to choose from (0,6 mm, 0,7 mm, 0,8 mm, 1,1 mm). The multi-lamination of slip sheets makes the product tear-and-moisture resistant. Eltete TPM is an experienced and well-known supplier of Slip Sheets in the United Kingdom and Ireland. Read more about Eltete TPM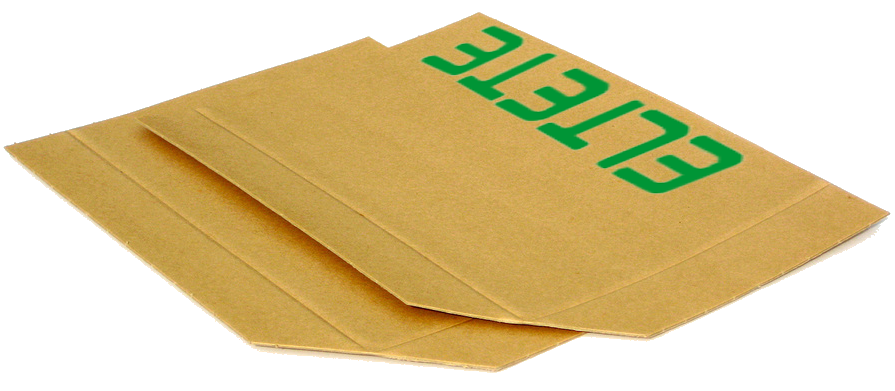 Thicnkess: 0,6 mm; 0,7 mm; 0,8 mm; 1,1 mm
Standard flaps: 75 mm
Standard sheets: 1200x800, 1200x1000 mm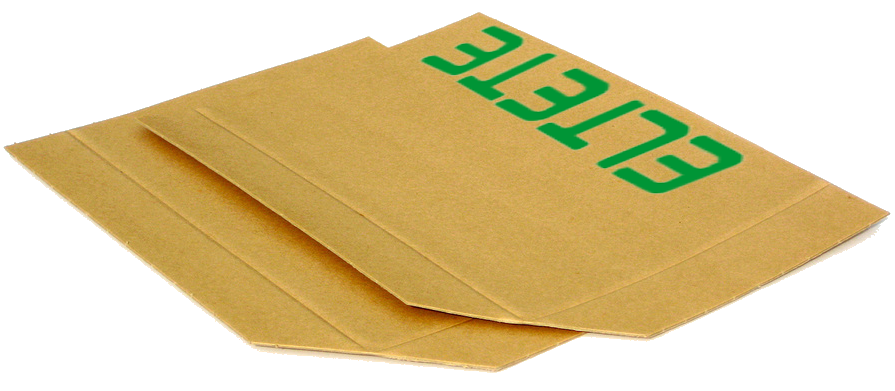 Thicnkess: 0,6 mm; 0,7 mm; 0,8 mm; 1,1 mm
Standard flaps: 75 mm
Coating: Antislip coating protects goods on sheets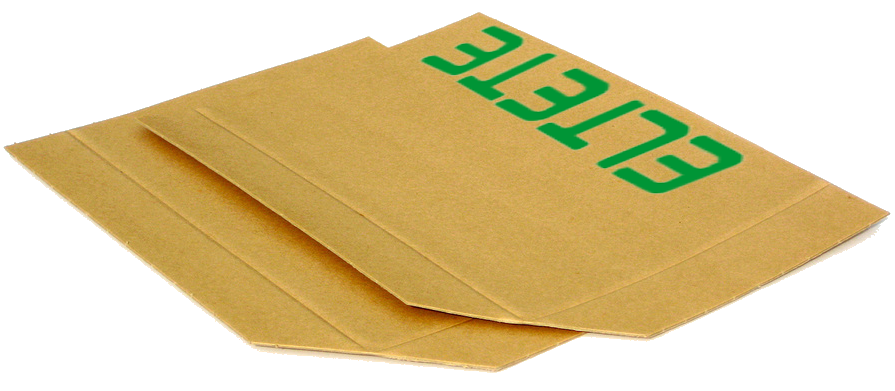 Thicnkess: 0,6 mm; 0,7 mm; 0,8 mm; 1,1 mm
Standard flaps: 75 mm
Coating: PE coating protects slip sheets from humidity
Kraftliner Slip Sheets made by ELTETE TPM
Eltete TPM is producing high-quality slip sheets of different thicknesses. Slip Sheets are made of wet-strengthened laminated kraftliner. The repeated lamination of strong multi-ply kraftliner boards makes Eltete slip sheets extremely tear- and moisture-resistant. Eltete slip sheets are produced in several thickness.  Standard slip sheet sizes are 1200x800 mm and 1200x1000 mm; however, Eltete TPM offers many possible sizes to fit your needs.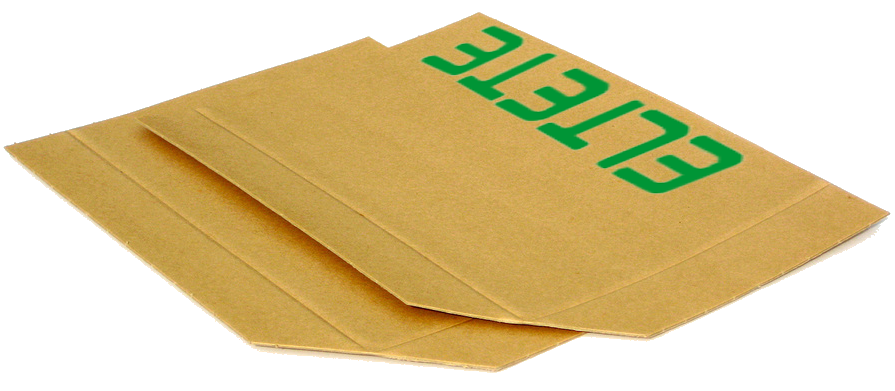 Kraftliner Slip Sheets how they work
Slip Sheet versus Wooden pallet
1

1.WHY REPLACE?

LOWER PURCHASING COST.The cost of a slip sheet is approximately 80%t less than that of a wooden pallet.

2

WHY REDUCE?

LESS WEIGHT + LESS VOLUME = LESS WASTE = LOWER SHIPPING COST. One slip sheet has a combined weight of 800 grams. A single wooden pallet has a weight of 12 kilograms. One thousand slip sheets are equal to 1 cubic meter when stacked, while a thousand wooden pallets are equal to 70 cubic meters when stacked.

3

WHY RECYCLE?

SLIP SHEET IS GREEN TECHNOLOGY. The slip sheet is 100% recyclable. A person can produce 1500 slip sheets from just one 50-year-old spruce, or on the other hand, you can only get a measly 65 wooden pallets.
Slip Sheets are handled by Push Pull attachment
Slip Sheets are handled by a special piece of equipment called the Push Pull attachment. Generally speaking, slip sheets and goods are pulled by the Push Pull attachment on its flat forks. Naturally, all that pushing and pulling is bound to cause some wear and tear. Eltete's slip sheets have been built to resist the tensile force from the pulling and pushing involved in transport. To help with this, Eltete offers different thicknesses to help handle the varying degrees of weight, pressure and friction involved in shipping better.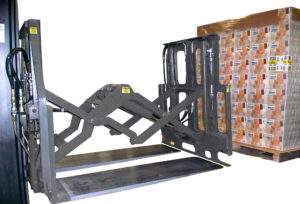 Case of study: Saving with Slip Sheets
Company XXX exports its products from its factory in the United Kingdom to Asia. XXX exports 18 containers per month. One container includes 50 one-way wooden pallets. The headquarters of company XXX decided to replace their one-way wooden pallets with Eltete slip sheets. The company saved €13,148  per month by replacing the one-way pallets. Not only that, but they dropped from using an initial 18 shipping containers a month to 15 containers per month, transporting the same volume of goods for less money.
Cost of transport with EUR pallet
Cost of transport with slip sheets
Applications for Slip Sheets
Slip sheets can be used in any type of industry. Export companies are an excellent match for our slip sheets in a process we like to call palletless handling. Slip Sheets can easily replace a one-way wooden pallet, thus reducing cost of transport and increasing profits.